"What is that orange drink she's drinking in a wine glass?" I recently heard a tourist ask the waiter at the table next to me on a warm, sunny day in Rome. She was referring to me. "That's an
Aperol Spritz
, signorina," the waiter replied. I proudly sipped on my Spritz, as splendid as they come, listening to the conversation. I turned and said to her with a smile, "
You can't leave Italy without having tried a Spritz!
" She gladly ordered one, thanking me as I left the bar. It's true,
the Spritz has become the "it" drink of choice when it comes to Aperitivo-ing in Italy.
"What's an aperitivo?" you might be asking. Here's a crash course, especially if you're planning a trip to Italy in the near future.
The Aperitivo: what does it mean for the Italians?
Aperitivo, or Aperitif in French,
is not your ordinary happy hour. It's an art, a social event, as well as one of the best moments of the day
, and Italians take it very seriously! The aperitivo is a pre-meal drink that is supposed to open up your appetite, and can be before lunch or usually before dinner.
Little nibbles and finger food
have also entered the aperitivo scene as a pre-meal snack in most places. For example, aperitivo-ing in Milan nowadays comes with a great selection of food, usually including pasta, risotto, sandwiches and even carpaccio or oysters in the fancier places. Something light, refreshing and usually alcoholic-
the Spritz, and more recently the Aperol Spritz, has become the star of the Italian aperitivo.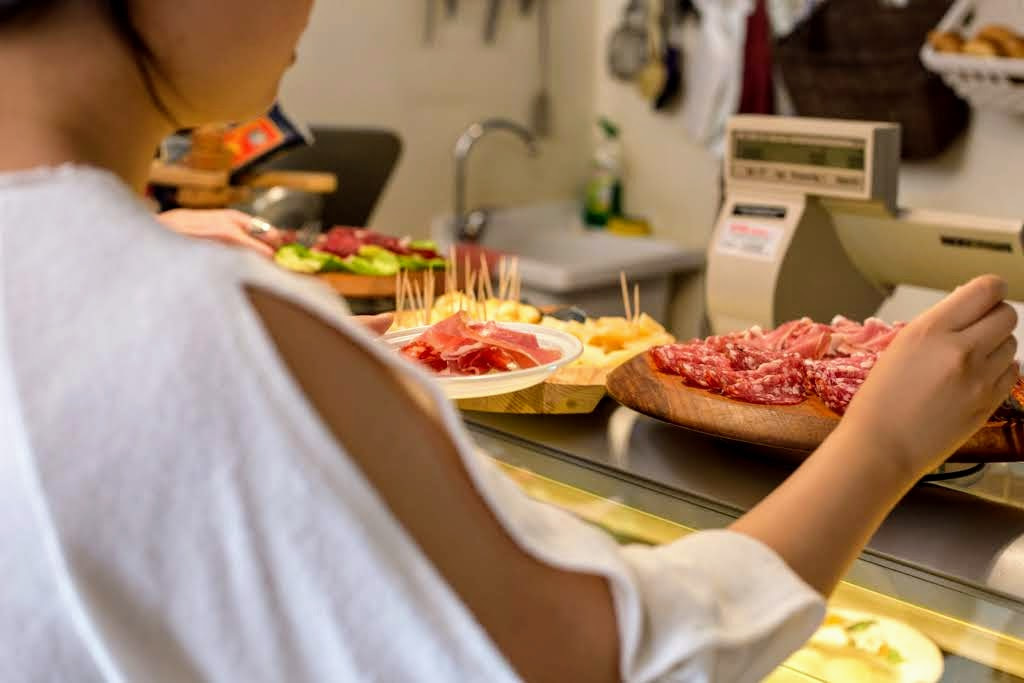 The original Spritz

Sure, it's an aesthetically pleasing drink, but what makes the Aperol Spritz so iconic? Let's bring it back to the beginning. The original "Spritz" was originally created as a way to water down wine in the Veneto region during the Habsburg Empire in the 19th century. Austrian soldiers, diplomats and other employees living in Veneto at the time wanted to take part with the locals in relaxing after work with a glass of wine. Some say that, naturally being beer drinkers, the Italian wine was too strong for them, and that this led them to start asking for a "spritzen," or "splash" of water to dilute the strong wine they were not used to. Carbonated water replaced still water once it was created, and then the evolution of the Spritz started. Others say that they treated wine the same way they treat beer in summer: adding a little carbonated water or lemonade to make the radler, a refreshing drink that is great to spend afternoons with your friends.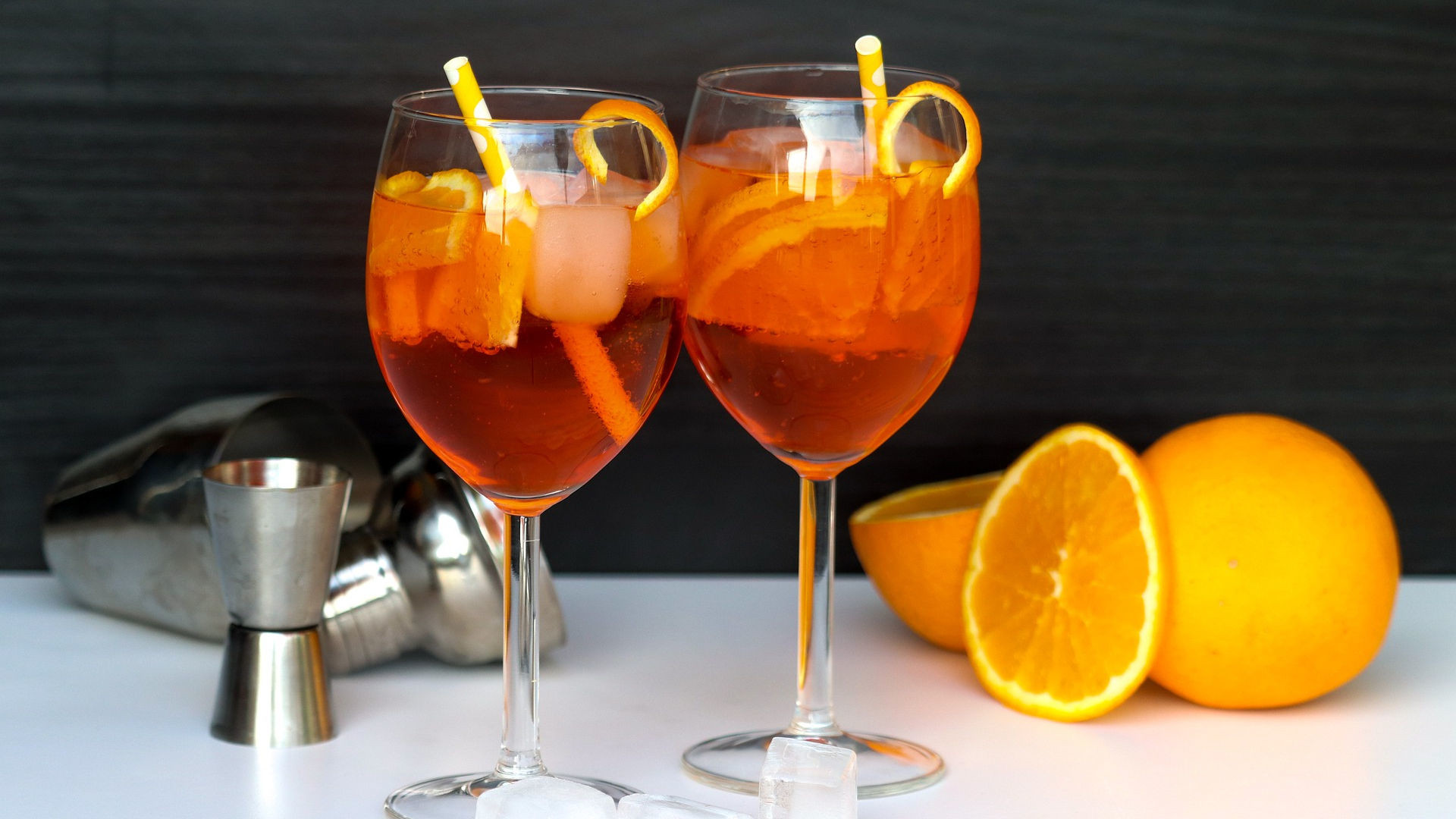 Why Aperol for the spritz making?
Aperol
, a liqueur made with notes of rhubarb and cinchona (a tree used to increase appetite and promote the release of digestive juices), was
founded in 1919 by the Barbieri brothers in Padua
. This new liqueur was soon well accepted by the public and was thought to be good addition in the evolving Spritz. Thanks to an epic idea and exceptional marketing, the Aperol spritz recipe we know and love today evolved by replacing wine with sparkling white wine, or spumante.
Nowadays, most people think that the real Spritz is made with the most famous white sparkling wine from Venice region: Prosecco.
The Venetian Spritz and other variations
A classic "
Spritz Veneziano
," or "
Venetian Spritz" can also include other types of bitters
, such as Campari or Cynar (made of artichokes!) instead of Aperol, always with sparkling white wine and/or a splash (or "spritzer") of soda water. To be classified a "Spritz," just remember these three things: bubbles, bitters and soda water. Today, the Spritz has
many variations
that go beyond Aperol or Campari. For example, the
Hugo Spritz
(also known as an Alpine Spritz), is a favorite in the
Alto-Adige region
. Replacing Aperol with Elderflower liqueur such as St. Germain, adding a slice of lime and a sprig of mint. Depending on the region or the creativity of the mixologist, numerous different recipes for a "Spritz" are constantly being created, and being enjoyed by Italian locals and tourists from all over the world.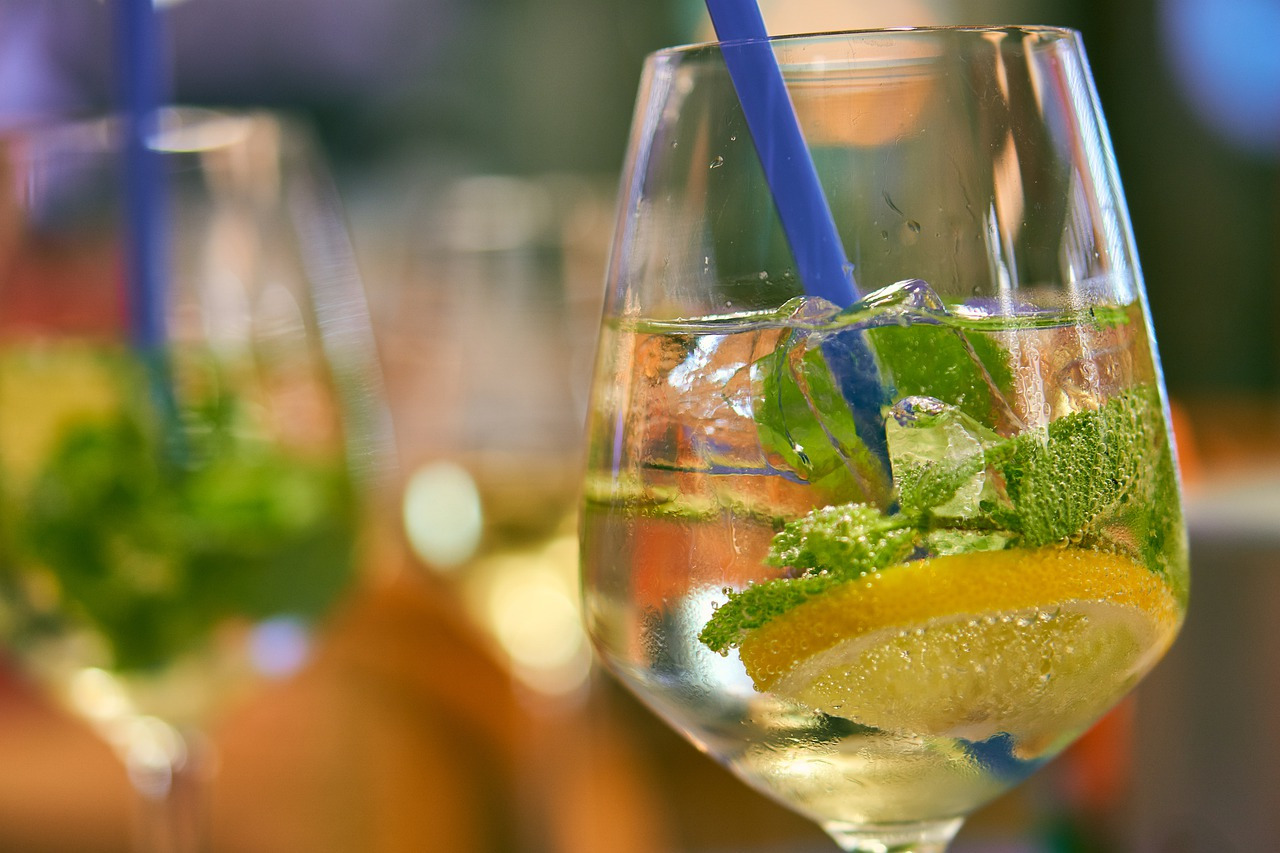 In recent news, an article in the
New York Times
, came out defaming Italy's beloved Aperol Spritz. While we are believers of the saying, "to each his own," this is one accusation we have to defend! While the unique taste of the Aperol Spritz might not be for everyone, it has now become a staple – and ritual – in Italian social culture. It's like saying a Manhattan is not good – it's not for all palates and has to be done right in order to be truly appreciated. I have tasted a handful of mediocre spritzes; some being watered down by using way too much soda water, or others being too sweet by adding an overflowing amount of Aperol.
The recipe for the original Spritz
The
recipe
is simple, but it's important to follow the appropriate
ratio
to make the "
quintessential aperitif
". Start by adding ice into a glass, then pour in the Prosecco [or spumante], the Aperol and ending with a splash of soda, and garnish with a slice of orange. This serving avoids the Aperol settling at the bottom. Whether you are planning a trip to Italy, or you want to see what all the fuss is about,
the Aperol Spritz can be found on almost any Italian cocktail menu
and can be easily made at home.
---
Update
: we've just
posted here
some variations of the spritz that you can try out!