Where would you like to...
Choose among a great selection of destinations
What would you like to do?
Choose the kind of experience that suits you the best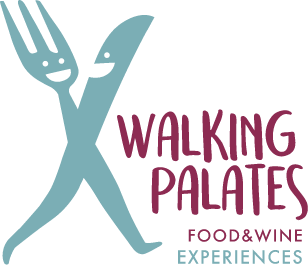 Specialist in food and wine!
We are a group of travel, food and wine experts who have shared many years seeking the highest quality, authenticity, sustainability, the highest customer care and the joy of discovering and travel.

Welcome! Please take a minute to know us better and find out what we offer!
Blogging Palates
Recipes, curiosities and stories hidden behind local food cultures!
What they say about us

Homepage
Vetrina_IntroReviewsHome

bluequill2017
Food and culture are very much intermingled, this tour provided a wonderful experience exposing you to some great foods in an area that was not full of tourist which gave you a much more authentic experience. You also walk off some of the calories so come prepared and wear comfortable walking shoes.

Jane Brown
We loved everything about this food tour, the tastings were done in different places and were all perfect! The different wines were pleasant to drink and the food pairing was beautifully done. This tour over exceeded our expectations and I think it is worth every euro! You won't be dissapointed for sure.

Stefan
Wir haben den Rundgang mit Domenico sehr genossen. Er erzählte uns viel über Neapel und im besonderen auch über das Leben in dieser Stadt. Zudem durften wir die Spezialitäten von Essen und Weine kennen lernen. Die ganze Sache war kurzweilig und die Zeit verflog so schnell. Es lohnte sich, diese Tour zu machen. Danke Domenico, dass der Rundgang auf deutsch erfolgte!