Stop,
close your eyes
, leave your thoughts aside and go to a happy, carefree moment of joy and sharing. Who knows, maybe that Christmas lunch with everyone, absolutely everyone, the sparkling relatives; or that lively dinner for the person who makes your heart beat; or maybe, that moment in which, after years of dedication, you reached an important goal. In addition to happiness, joy and good company, probably something else was not lacking such occasions... Here in Italy, it is clearly Prosecco! For us, something that almost never lacks when it's time to cheer.
What is Prosecco?
Prosecco is a wine which, depending on the
perlage
(i.e. the degree of effervescence / the concentration of CO2), can be still, sparkling or
spumante
. It is made from the grapes of the Glera vine and produced using a method called Martinotti or Charmat, which differs from the "classic method" used for Champagne in that it has a refermentation of the wine in an autoclave.
Prosecco and North-eastern Italy are almost synonymous. Not only the lands where the production of DOC and DOCG bottles are found in not far from Venice and in the Friuli-Venezia Giulia region, areas with a strong cultural link with the Glera vine. It is also a symbol, and a source of pride, for the people who live there and produces it.
Some say that this excellence gets back as far as the
Pucino wine
, mentioned by Pliny the Elder almost two thousand years ago. He wrote that this wine, obtained from vines located on the current Trieste coast, had beneficial properties for health. Empress Julia, the wife of Emperor Augustus, consumed this product extensively and attributed her excellent state of health and her venerable age to this. Therefore, according to this theory, Prosecco originates from a town named Prosecco, near Trieste, which, since ancient times, has been an area with a high wine-growing vocation. Further confirmation would come from the testimony of an English nobleman in the sixteenth century, who wrote in his notes that a wine called
Prosecho
, was drunk a lot in Istria.
Others believe that Pucino is instead the ancestor of the current Terrano wine, a still red wine belonging to the Karst tradition, and that Prosecco would be born in Veneto, more precisely in the Conegliano Valdobbiadene area. In fact, this region today produces about 80% of all Prosecco.
In short, the history of Prosecco may have its roots in the distant past. Yet, keep in mind that this wine began to be sparkling only between the twenties and thirties of the '900, when the Malvolti company of Conegliano, using the method known as Martinotti, started the production of Prosecco as we know it today.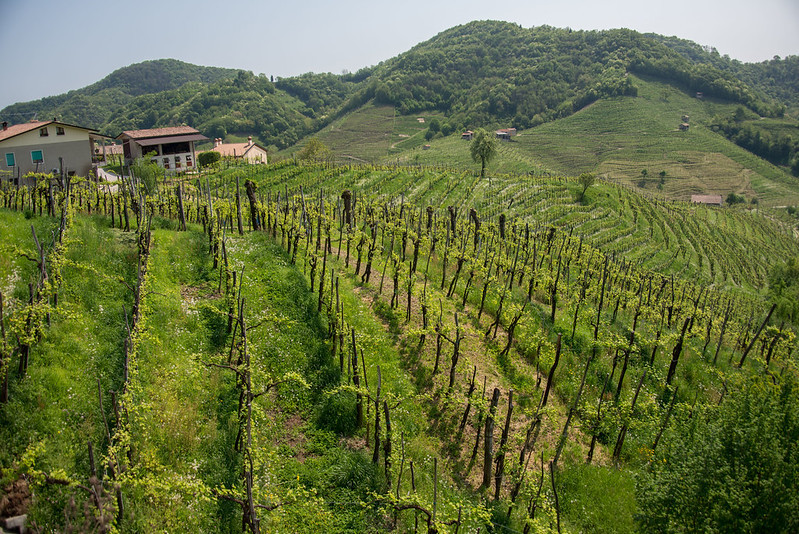 Prosecco has conquered everyone!
In terms of production, export and consumption, Prosecco, in recent years, has climbed all the rankings, becoming a king of statistics. It has been, for instance, since 2018, the biggest production among
DOC wines
, in terms of volume and value. Just think that almost three and a half million hectoliters were bottled, for a total value of seven hundred thousand euros.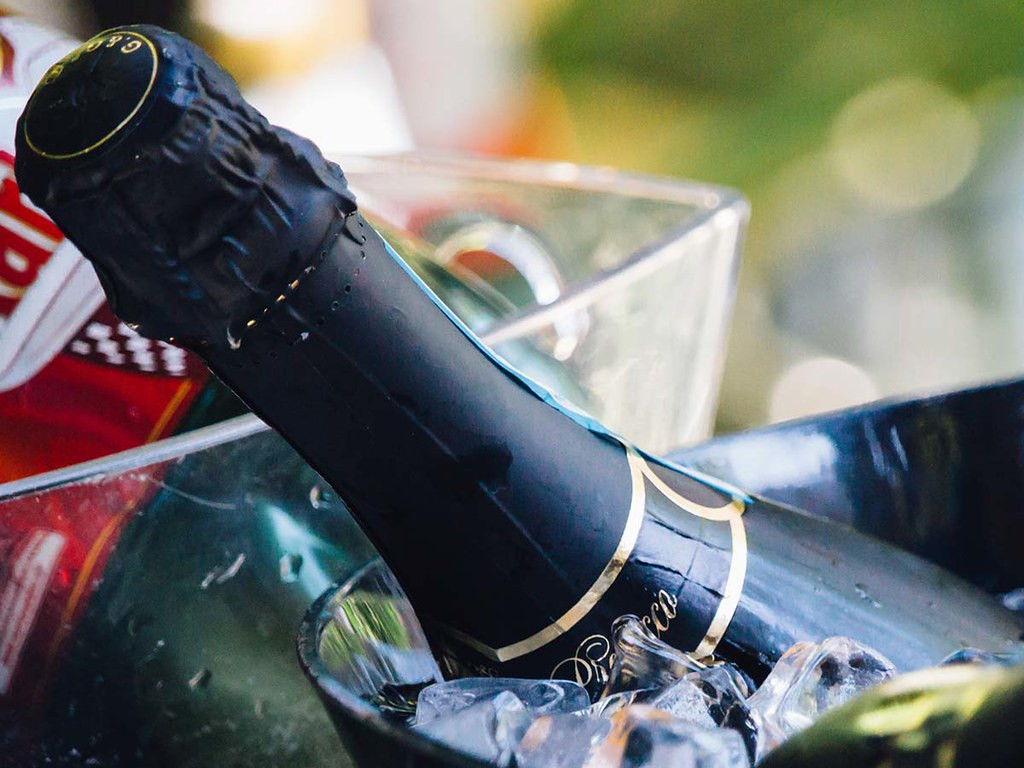 We Italians love Prosecco, so much that we have passed on this passion of ours to many other countries, where people now seem to be unable to do without the fantastic bubbles. In fact, about 60% of the total production is exported. Our most loyal customers are the United States, Germany, Switzerland and France. In particular, in America or Germany, there is a constant increase in demand for Prosecco, unlike common sparkling wines or the much renowned Asti. In short, either Prosecco or nothing!