In Abruzzo,
arrosticini
are almost sacred. They are definitely an initiatory rite. In fact, only after having eaten a certain amount, one can be considered a local. For some, the level of belonging to the region is directly proportional to the number of spits accumulated on one's plate. A Saturday with
arrosticini
and Montepulciano d'Abruzzo is the "baptism of fire" for every visitor in Abruzzo.
What are they?
The origin of
arrosticini
(called
rust
or
rustell
in local dialects) is wrapped in mystery and enriched by many tales, which we hope to tell you soon. They belong to the very ancient sheep breeding tradition that is attested in this region since before the Romans. Arrosticini are born as food of the shepherds during the transhumance.
The best
arrosticini
are made of
ciavarra
, a young sheep that has never given birth; however, the ones found on the market most often are made of mutton. They are individual wood skewers made of small cubes of meat, alternated with cubes of fat which melts during cooking, giving flavour to the meat while keeping it soft.
The cutting of meat today is done by hand or by machine, and this detail distinguishes the artisan ones from the industrial ones. True connoisseurs prefer artisanal ones, easily recognizable by the irregularity of the cubes.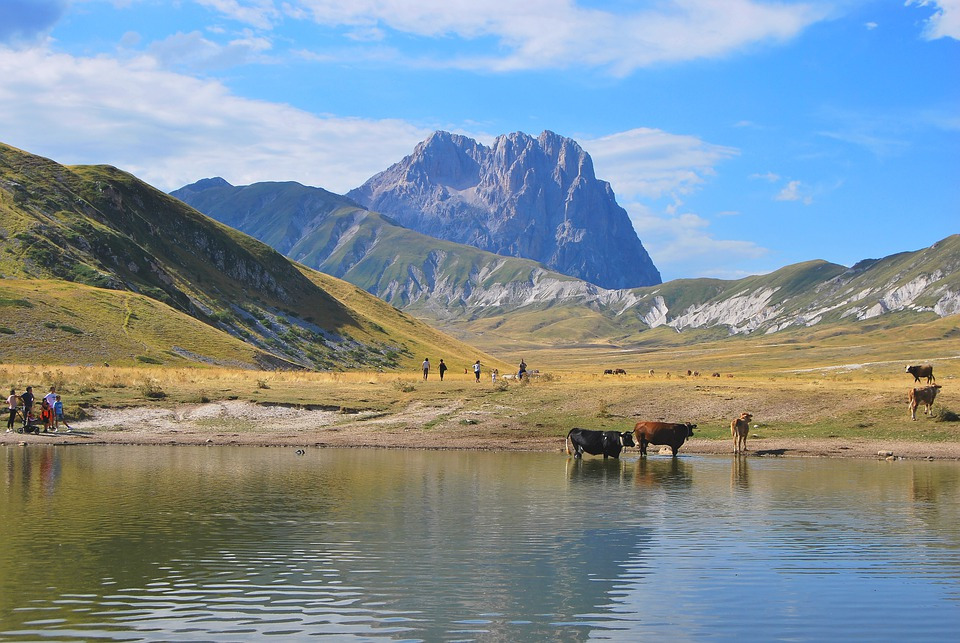 How are they done?
Cooking
arrosticini
is a fantastic moment of
conviviality
that is almost as good as eating them. It can only happen over braze, in a pipe-looking grill called
furnacell
in local dialect. If you want to be thrown out of a party, suggest to use the oven, or a pot which, beside making the meat dry, do not allow the cook to chat, with a glass of Montepulciano d'Abruzzo in hand, with the friends around, about life and the universe.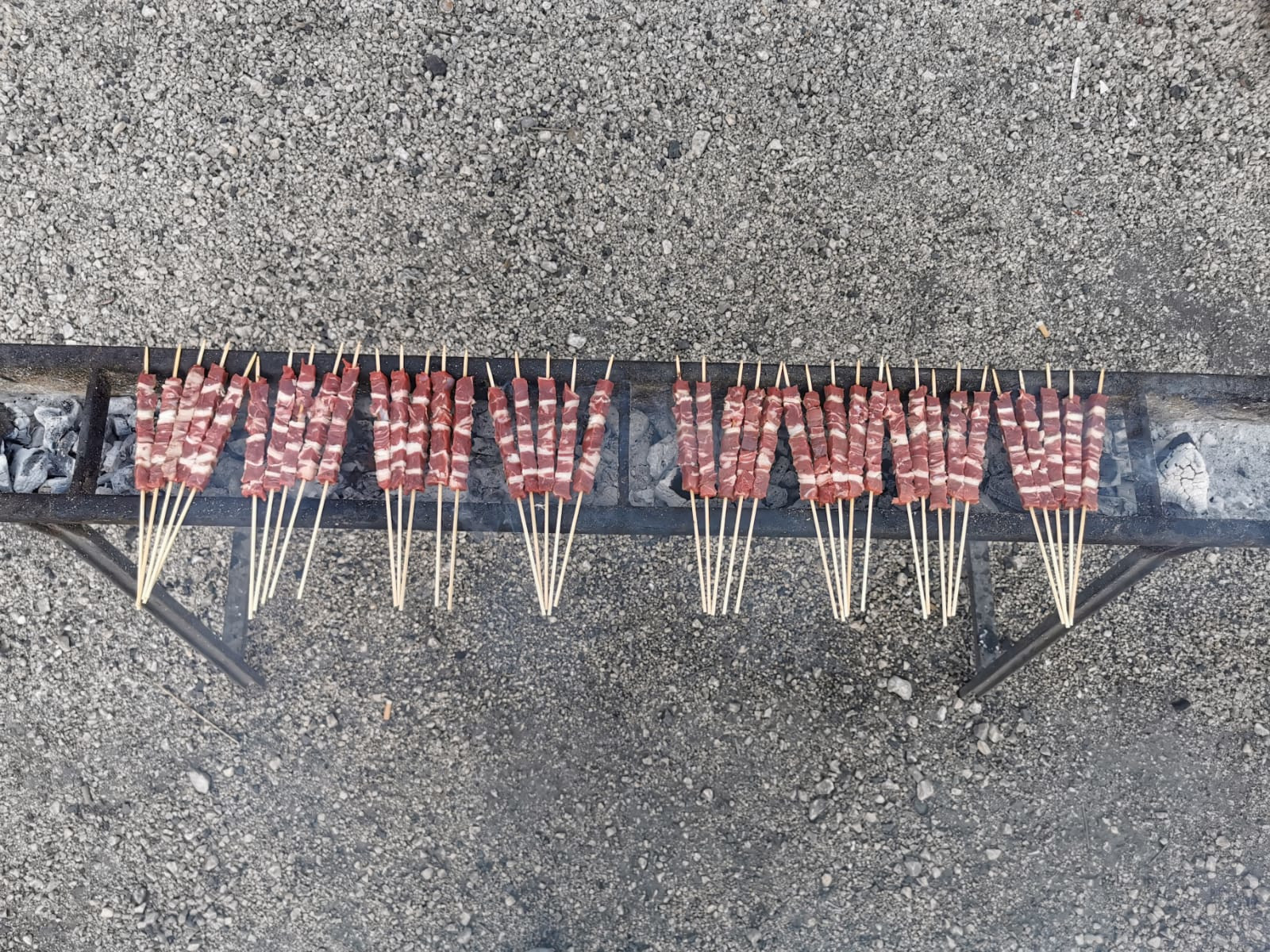 What do they mean?
Eating
arrosticini
is a moment of sharing. The
arrosticino
tends to cool quickly and is therefore wrapped in a "bouquet" of foil and put in vase-shaped terracotta containers. The side dish par excellence – usually the only one found at
arrosticini
parties - is homemade bread, toasted and seasoned with extra virgin olive oil and salt.
Their popularity has increased considerably over the years and they are now found in many parts of Italy. Where they usually don't taste as good as in Abruzzo.
Advice from Abruzzo: they should be eaten sipping a generous glass of Montepulciano d'Abruzzo, in good company and with joy.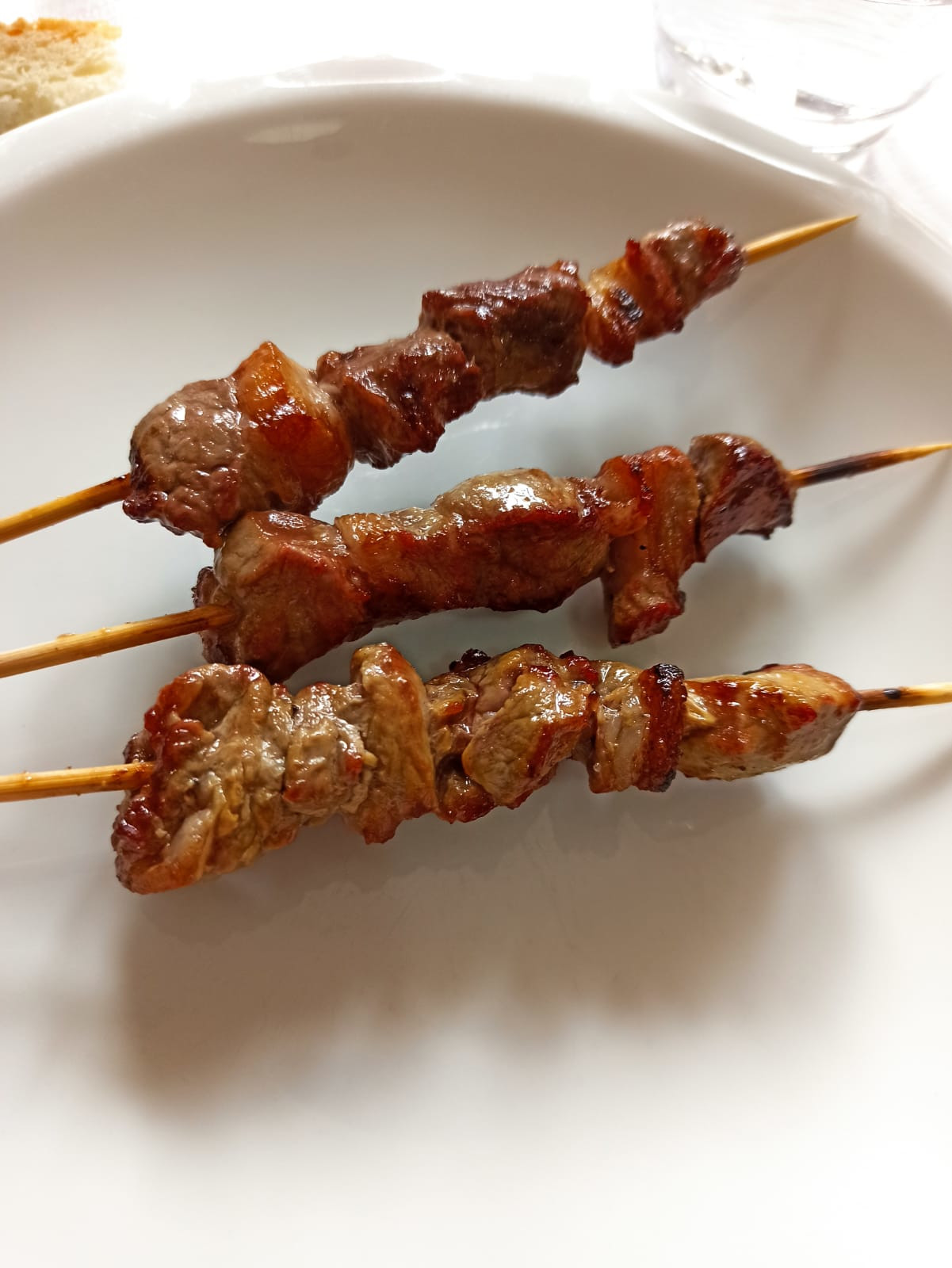 Update
: In this post, you'll find some instructions on how to make them at home. Yet, if you have a chance, come to Abruzzo, they taste better thanks to the warmth of our people.