Where would you like to...
Choose among a great selection of destinations
What would you like to do?
Choose the kind of experience that suits you the best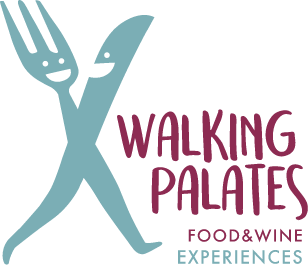 Specialist in food and wine!
We are a group of travel, food and wine experts who have shared many years seeking the highest quality, authenticity, sustainability, the highest customer care and the joy of discovering and travel.

Welcome! Please take a minute to know us better and find out what we offer!
Blogging Palates
Recipes, curiosities and stories hidden behind local food cultures!
What they say about us

Homepage
Vetrina_IntroReviewsHome

Angie T
Really enjoyed this walking food tour! It has a lovely balance between history of the food pairing with wines, history of the area and trying different dishes. It was done at the right places with the right amount of food and our tour guide, Alessandro, was lovely. Would certainly recommend.

Lina
Oh my god!!! Martina was the absolute best!!! We loved her sooo sooo much! Literally the best person to take you are the city and drink wine and eat some amazing food with. The places she took us were super authentic and off the beaten path which was great. The wine was phenomenal and the pasta was out of this world. She was such a sweet girl and I would highly recommend her!